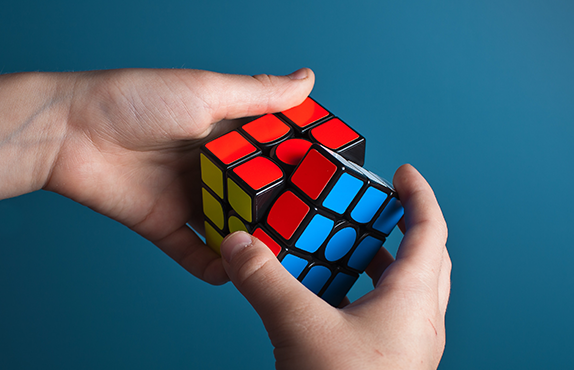 What is ITP?
ITP refers to intelligent tracking prevention implemented by the Safari browser to reduce invasive user-tracking by 3rd party cookies across the browser. Firefox has also employed similar privacy features to offer users the means to block unwanted online tracking; the main features include:
Limitations on 3rd party cookie tracking
Restrictions on storage window of 1st & 3rd party cookies
Safari's most recent roll-out of ITP 2.1 means that 3rd party cookies are blocked by default and 1st party cookies are now wiped after 7-days in response to tracking workarounds from ITP 2.0. This privacy measure reduces the invasiveness of online tracking and limits duration of data stored on an individual.
More recently Google have reportedly considered a version of ITP, sparking debate on what this roll-out could look like and what impact it would have on the online advertising industry.
What effect could this have on the industry?
When Safari ITP 2.0 was rolled out in August 2018, online marketers faced challenges due to the inconsistency in tracking across the browser. Attribution accuracy dropped as changes to conversion tracking models were required; and models reliant on 3rd party cookies became unable to track users across Safari environments.
Est. market share by browser based on average of reported browser shares.
Initially this has only impacted a small majority of users, using Safari or Firefox, and workarounds have been deployed to limit the impact of these effects. However, with the roll-out of ITP 2.1, Apple's announcement of a limited tracking Apple News+ service and Google's considerations on ITP features of their own, the industry is looking at a far reduced role for 3rd party cookies. Due to its market share any features on the Chrome browser would have a significant industry effect. These include:


1- Vendor Impact
The performance of retargeting platforms e.g. Criteo, Adroll provides an insight into how these developments may impact advertising vendors reliant on third-party cookies. Criteo's stock price plummeted during the Apple ITP announcements and Google rumours resulting in Criteo losing over half its value in the last 9 months. Investors are clearly questioning their ability to offer a strong value proposition with increasing restrictions on user tracking.

2- Data Impact
With fewer online data points to identify users, third-party data is harder to collect and share, reducing the scale of open exchange data segments. Amplified by GDPR regulation, this reduces the supply of de-coupled data from inventory which may lead to shift towards combined contextual and audience buys directly with publishers. Specifically, data management platforms (DMPs) will face challenges when onboarding user data into buying platforms if they rely on third-party cookies for user-ID matching. This will result is lower match rates, limiting scale of 1st party data strategies.

3- Publisher Impact
For many years Adtech has been pushing the market forward, with DSP targeting, third-party data & DMPs becoming the standard of online advertising. Now, with lower potential to access and share data, the domains that collect user data may have a more prominent role. This might shift investment back towards direct publisher deals offering qualified audiences no longer achievable on the open exchange.
How is the industry responding?
Key UK news publishers have launched Ozone; offering access to an estimated 42.4m monthly unique readers through a server-side container technology rather than relying on a 3rd-party platform.
Agencies have responded accordingly and are looking for closer relationships with premium publishers. However smaller agencies that rely on open exchange inventory due to budget restrictions could face more challenges reaching a quality audience.
Publishers are looking to capitalise on this; with Buzzfeed & Immediate Media implementing Permutive, a DMP driven by 1st party data, to bolster their audience proposition.
4- Attribution
Under ITP conditions, cookie-based models will suffer significantly as models require a user-ID solution. Since Apple's ITP 2.0 launch, conversion tracking across iOS and Safari has been restricted; presenting a significant challenge to marketers. The industry has responded with moves towards people-based IDs and cookie-less identification. However, this is creating a fragmented advertising ecosystem with Adtech companies and media agencies scrambling to create proprietary device ID solutions.
What is the likelihood of a Google ITP roll-out?
Google's anticipated action follows the market shift towards user privacy.
However, with the EU clamping down on Google already with a €1.5billion fine for anti-trust; it could be difficult to implement without breaching anti-competitive rules. Limiting 3rd party cookies but allowing Google Analytics 1st party pixels could effectively remove Adtech competition and be interpreted as breaching anti-trust regulations.
While it is uncertain if Google will roll out a version of ITP, the online advertising eco-system is advancing towards a reduced role of the cookie. Adtech vendors are increasingly investing in cookie-less tracking & attribution and cookie data has reduced in scale and storage duration since GDPR regulation was introduced last year.
What does this mean for advertisers?
Evolving positions on online tracking are changing the digital landscape, impacting each stage of the supply chain from technology vendors to publishers. While it will take time to understand all the long-term effects this will have, here are some practical ways to ensure your brand is using data effectively to reach relevant audiences and measure performance accordingly:
Challenge vendors reliant on 3rd-party cookies to clarify their position on user tracking.
Evaluate data sources and collection methods; exploring new targeting opportunities and reduce reliance on unvetted third-party data segments.
Evaluate DMP providers to minimise data leakage within data onboarding processes. Investigate match rates to increase forecasting accuracy.
Consider direct publisher deals to deliver robust audience targeting, particularly across brand campaigns.