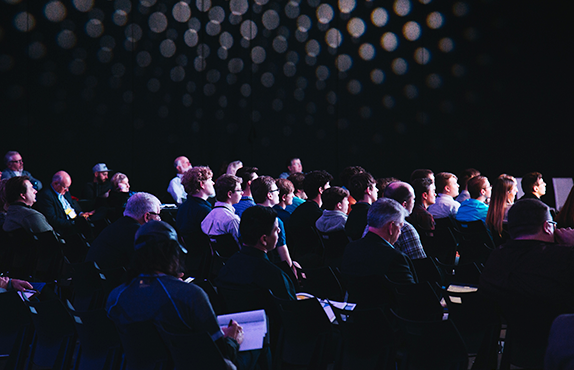 Recently back from a fascinating few days in Orlando where some of the world's leading brands and marketers convened at the annual ANA Media Conference. What had previously started out as a small gathering a few years ago, this year was the biggest and best to date with 700+ delegates coming together against the stunning backdrops of the Ritz Carlton conference centre and Floridian sunshine.
Having been eased into day one with a look to the future with debate around data-driven TV and the inexorable rise of voice search, the advancement of the US market was plain to see. Common to both is the scale and capability they offer brands in the US where consumer adoption and the infrastructure is so much more established than anywhere in the world. While the opportunities remain vast, what is lacking right now is a strategic approach to leveraging these technologies over a more prevalent 'deploy and forget' approach.
It was day two however where the message was at its most invigorating with an impassioned call for bravery and transformation of the supply chain.
In Bob Liodice's (ANA CEO) opening address, he spoke about the importance of brand building ("The fastest growing brands are those who understand customers and delight and deliver in new ways"). The message was a rejection of the zeitgeist and the focus placed on programmatic, AI, blockchain et al, which are all rooted in improving productivity & efficiency over necessarily driving brand growth. With the top 500 brands showing on average declining profits in the past 3 years, brands need to start to look past the new shiny object and focus on being braver, more customer-centric and seek emotional differentiation which shifts brand value. 
This message was reinforced by Terry Kawaja who charted the growth of D2C and the swathe of VC money ($20bn!) helping disruptors to accelerate market share at the expense of legacy brands, which have failed to date to adapt to customer demands. Brands such as Harry's, Peleton & allbirds are all disrupting traditional industries with the common drivers of data, centralisation, agility and self-sufficiency (i.e. in-housing). 
With client operating models being transformed, attention naturally turned to the role of agencies and although Steve King (CEO, Publicis Media) later remarked, it 'makes us stronger, not weaker', Kawaja's message was more direct; to survive, agencies need to become "strategy & systems integrators who can provide holistic marketing solutions". Very timely after the news this week of the Publicis Epsilom acquisition… 
Quality, civility, transparency, privacy & control
The set piece presentation came from P&G's Chief Brand Officer Marc Pritchard who spoke about the need for a new media supply chain to create a "force for growth, a force for good". Wastage still occurs and platforms are not moving fast enough to solve issues of fraud, brand safety, transparency & privacy. Through a series of themes – quality, civility, transparency, privacy & control – Pritchard set out a series of initiatives P&G would be putting in place to drive efficiency, control & governance ("No brand should have to worry about where their ads appear"). 
Perhaps the most interesting shift was the link he made to customer experience and how the new media supply chain can prevent the erosion of brand trust by elevating the quality of content in which P&G appears ("Brands are judged by the company they keep"). Brands should be more responsible (and respectful) in the way privacy is preserved i.e. common standards which are simple and unambiguous. To support this model, he called for a level playing field for measurement with more advanced cross-media measurement techniques, and better systems for improving frequency control to reduce ad avoidance. 
All the initiatives referenced demand much greater control of customer data and with something of a parting shot, Pritchard's final comment suggested a shift in their own operating model with a desire to get more 'hands on keyboards' and explore different servicing options based on 'whoever does it best.' 
But Wayfair or JP Morgan Chase they are not, both who presented successful in-house / hybrid programmes built on a clear vision, iterative programme and streamlined, data-driven operating models. 
This piece wouldn't be complete with a brief mention of the ever-lively Gary Vaynerchuk who closed Day 3 with a typical diatribe against the industry and some of its legacy practices. "Why is creative so f***ing expensive?" "How can holding companies get away with exclusive contracts?" How to fix the media supply chain? "Stop buying dumb s***!" 
I mean when you put it like that…
MediaSense will be publishing its third "Media 2020" report later this year, which will reveal how senior figures within the industry are shaping and organising their businesses for the future.