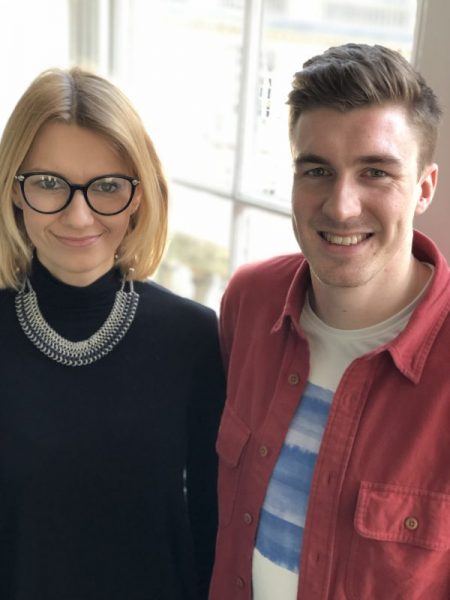 The team at MediaSense continues to grow as we on-board new talent. This month we welcome Paulina Kalinowska and Marcus Chomyszyn.
Digital Manager Marcus is the newest recruit to our burgeoning digital team. He brings hands-on digital and programmatic platform experience . He started in media as a programmatic trader at Blue 449 before moving to a digital planning role at OMD and has worked across a variety of clients including; Barclaycard, Intel, McDonalds, Hasbro & Asda.
Marcus Chomyszyn says: "I've built up a strong understanding of programmatic platforms whilst working at media agencies and I'm hoping to leverage this knowledge to help clients get the most out of their digital campaigns and their agency. I'm excited to work closer with impressive clients & recommend agnostic strategies to get the best out of digital media."
Paulina joins our client services team as an Account Director with a strong pedigree. Most recently she was at Mediacom, where she was a Global Investment Associate Director; prior to that she was an International Media Executive at Ebiquity. Paulina's background in international performance management will make her an excellent addition to the global account team.
Paulina Kalinowska says: "Joining MediaSense is an exciting opportunity for me to use my media investment management expertise to help advertisers make better informed media decisions."
Eva Landuyt, MediaSense Partner says: "With a rapidly growing client base, we are always on the lookout for talent and with every hire we make, we aim to add to our existing skill set and expertise. Paulina and Marcus are both bright individuals who bring recent and relevant agency experience to the business and we are delighted to welcome them to our team."