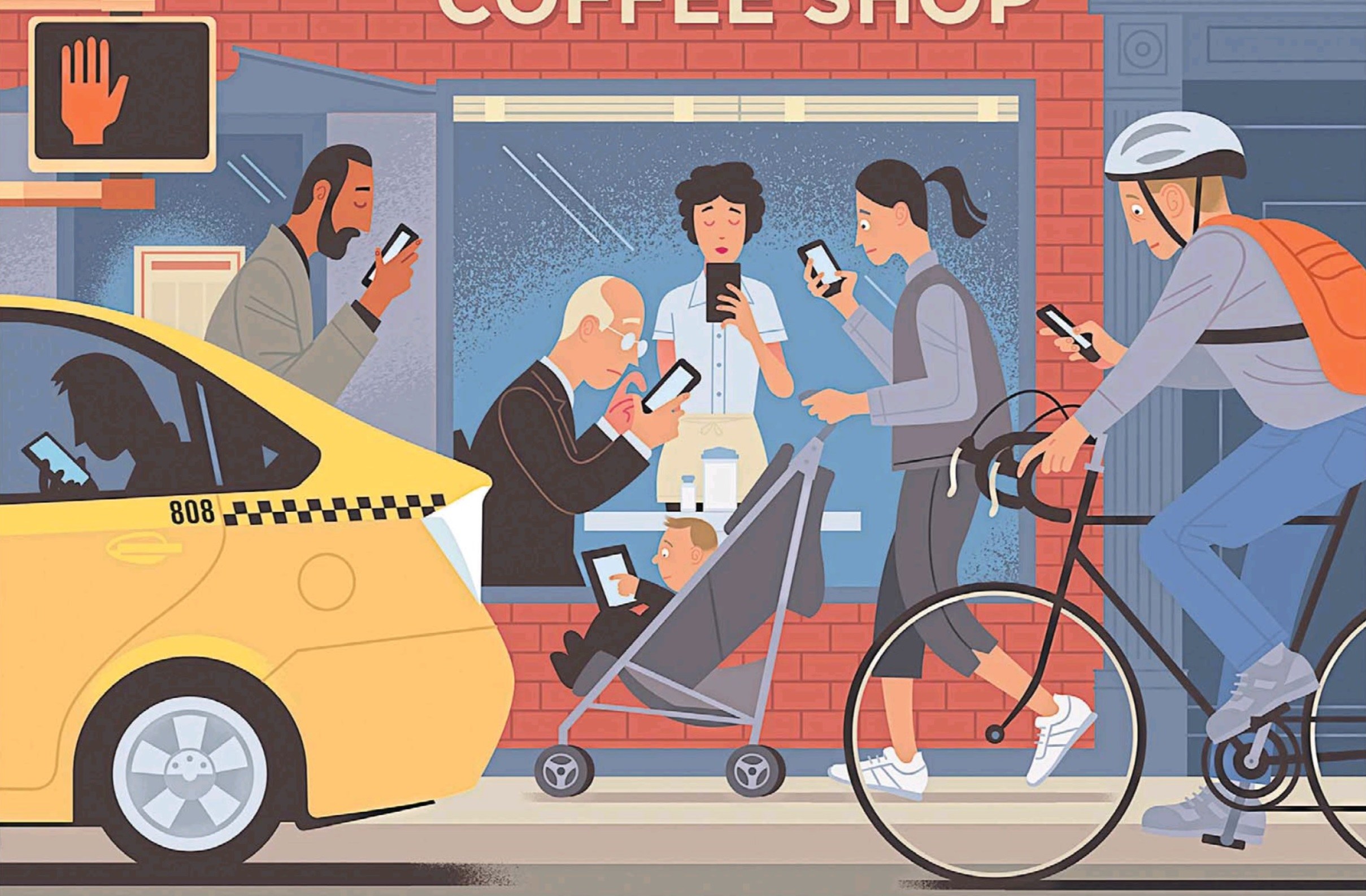 OFCOM's annual review of the UK communications sector is a hefty tome, weighing in at 93 pages, so if you don't have the time to read it, here are the 10 Key Takeaways for Media Planners, Buyers and Advertisers.
1. We are witnessing a power shift between local and global video platform providers. U.K. revenues for Amazon Prime and Netflix stand at £895m, subscribed to by 40% of households. Meanwhile, Pay TV revenues declined last year, an indicator that OTT video services are substituting Pay TV services. The jury is still out on whether OTT will become ubiquitous or will now start to plateau.
When it arrives, as it surely will, Amazon's free, ad-funded Prime will offer new opportunities for advertisers and create new competition for the UK's commercial broadcasters.
2. People are spending the equivalent of a day online each week, with the smartphone the internet device of choice for 78% of the population. Meanwhile fixed broadband has plateaued at 80%, which suggests online and mobile penetration have peaked. It is starting to feel like the days of easy growth are nearly over for digital advertising, and we are entering into a more settled period perhaps for the UK's traditional display media.
Expect to see digital budget increases receiving a "haircut".
3. Smart speakers (most of which are Amazonian) are now in 13% of UK households. From an advertiser perspective, these devices are highly versatile, able to carry standard linear ads, to implant addressable ads or to meet search requests. A future thorn in Google's side, a potential game-changer for the radio industry, the smart speaker could also be the next big thing for brands if growth continues and Amazon can surmount privacy concerns.
Every brand should be developing a strategy for Alexa.
4. Digital radio ownership stands at 64% and is about to overtake analogue radio penetration. 11% of adults regularly listen to a podcast each week, and 16-34s represent 49% of all podcast listeners. So TV is not the only media where 16-34s are carving out their own media repertoires, choosing between live, downloaded, streamed and owned content.
Listened to through headphones, podcasts deliver highly engaging content in an intimate way – a powerful combination for content creators and advertisers.
5. Whereas 95% of 16-24s have a smartphone, only 51% of over 55s own one. Whereas the highest growth in reach (+24%) for Facebook came from over 55s, its reach among 18-24s fell by 4%. In fact, Instagram will be used by more 18-24s than Facebook in 2018. It's becoming clear that millennials just don't want to be seen on the same platforms as their parents and grandparents.
As the inter-generational media consumption divide widens, to build awareness advertisers need to adopt a more segmented media planning approach.
6. Last year children's TV viewing fell (again) by 15%. YouTube and Netflix have higher brand recognition than BBC and ITV among 12-15 year olds. The next wave of consumers are used to getting what they want when they want it, but they are also being served content on an increasingly algorithmic basis. Brands know very well that algorithms are not perfect, and many advertisers are moving their ads back to more curated environments.
Better understanding children's perceptions of and responses to online advertising is an important issue where OFCOM and advertisers alike must show leadership.
7. The number of Soaps garnering audiences of 8 million or more has plummeted from 526 in 2011 to just 63 in 2017. By comparison, Drama has remained solid with 46 programmes achieving audiences of 8 million or more in 2011, which increased to 52 in 2017. As third-party funding for Drama from international sales will sustain the genre, the days of broadcasters investing in local Soaps may be numbered.
For media buyers, securing slots within Live Sport and First Run Drama are now absolutely key to drive reach for TV advertisers.
8. For the first time in 2018 women under 55 spent more time online than their male counterparts. 16-34 women and smartphones have powered this growth. Many advertisers have perceived the internet as a predominantly male domain.
There are clearly untapped opportunities for content providers and advertisers to engage with and monetise female audiences online.
9. Smartphone video advertising is now a £1.2 billion market in the UK. The online video advertising in total is valued at £1.7 billion. With the unstoppable rise of video advertising, desktop banner advertising spend was overtaken by video for the first time and is now in decline.
With advertising converging on video the premium on creative excellence has never been higher, and matching video content to the right choice of video format will emerge as a core media planning discipline.
10. Last but not least, the amount of time spent online on smartphones by the average Briton is 2 hours 28 minutes a day. This rises to 3 hours 14 minutes among 18-24s, exactly TWICE as much time as they spend in front of the TV. If you're reading this article on your mobile you're going to check your phone again in about 12 minutes time. The habitual and repetitive nature of smartphone usage is a phenomenon that brands are still learning to navigate.
With stats like these, brands should be investigating more closely the controls in place on their digital media buys to mitigate wastage.