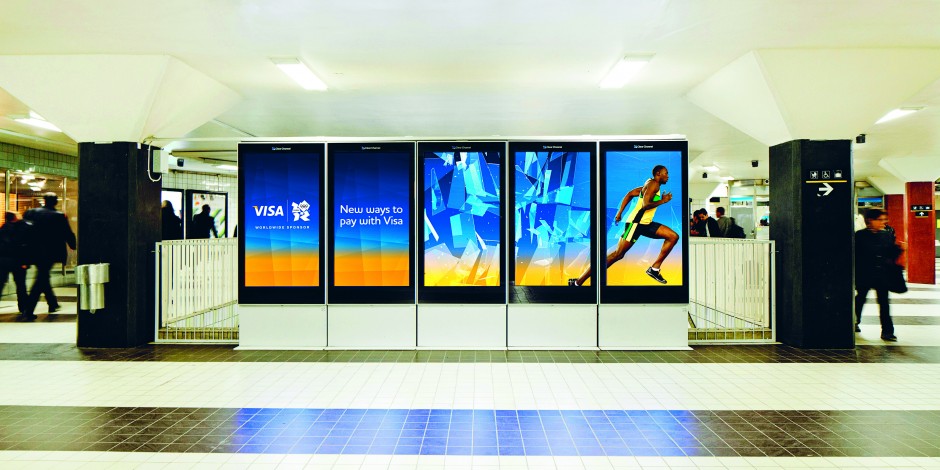 A desire to reach mass audiences in high-quality environments with transparency of pricing and effective creative work is a universal ambition; yet seemingly near-impossible to realise for marketers. As audiences continue (at an ever-increasing speed) to consume media in digital environments, many of these platforms are advertiser free, either by design or the use of ad blocking technology, proving problematic for brands to reach their intended audiences.
In this complex environment, out-of-home (OOH) advertising has the opportunity to demonstrate its true value on a media plan; with high standards of brand safety, low barriers to entry, scaled audiences and a growing number of digital opportunities, the sector should stake a claim for a larger proportion of advertising budgets. However, to take full advantage of this opportunity, it must simplify both the trading model and provide transparency of pricing.
At the same time, agencies must effectively differentiate between the value of digital and print formats, with digital out-of-home (DOOH) positioned as a different proposition to traditional. If they can do so, the medium stands to see significant growth in the coming years.
OOH advertising has often been viewed as a distant cousin to the major players of TV and online, often viewed as a 'nice to have' rather than a 'need to see' on many media plans. The outdoor industry has been hampered by a complex and archaic trading model based on commercial rent rates rather than audience delivery. This has led to inventory being purchased by siloed specialist agencies, one step removed from key decision makers.
The lack of an industry standard trading metric has further weakened the medium. Without this industry standard, it has been significantly more difficult for advertisers to gain visibility over basic metrics such as paid cost per thousand (CPM) or target audience reach. This stands in stark contrast to the UK television industry where BARB provides globally recognised 'gold standard' data. While Route data appears to be leading the charge, further progress must be made – OOH media owners must align on a single industry trading metric to improve their position.
A responsibility for agencies?

Beyond the challenge of audience measurement and pricing, agencies must ensure that the potential value of both digital and print formats is clear to their clients. Advertisers should be fully informed that digital OOH comes at a significant price premium (typically six times the prices of equivalent print formats) that will not provide national audiences.
However, it provides opportunities for creative flexibility, real-time campaign optimisation and access to high-profile sites. Traditional print formats meanwhile are significantly cheaper on a cost per thousand basis and will help to deliver scaled audiences, but do not provide the data-driven opportunities or flexibility of digital panels. It is easy to see where the temptation lies for agencies with one format coming at such a significant price premium.
Furthermore, advertisers should not be 'force-fed' a diet of digital OOH where it would not provide additional value, impacting campaign ROI and contributing to long-term damage to the sector. By degrading the value of DOOH sites and 'bundling' into pre-existing plans risks cannibalisation of spend. The OOH industry could learn from the TV industry's approach towards broadcaster video on demand (VOD) where media owners enjoy significant price premiums for their digital inventory. By classifying digital OOH as a 'sector within a sector' the platform would truly take advantage of the opportunity it now faces.