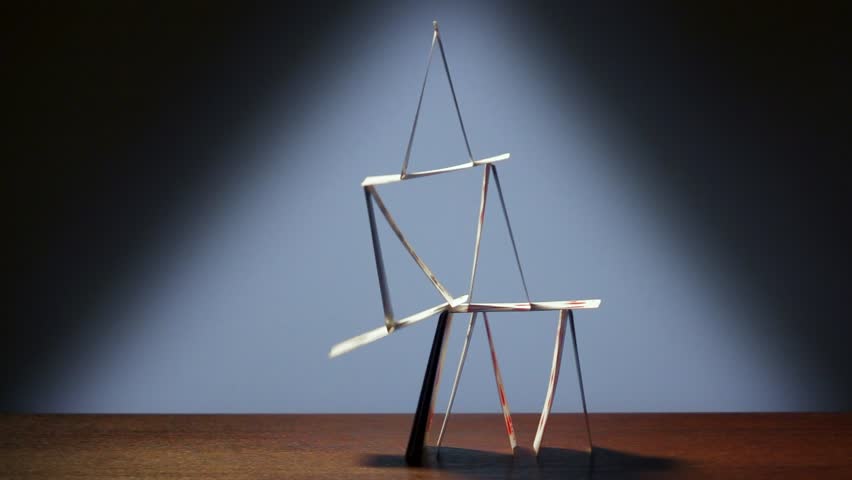 Audiences & revenues have passed their 'peak oil' moment, where growing agency investment & stable audiences delivered increasing profit margins for media owners. From this point on, the long-term trend for TV advertising would appear to be one of slow, but consistent decline. BARB data definitively shows that linear TV's ability to deliver a young audience at scale is now significantly diminished.
Digital media, having decimated print readership & revenues for over a decade has now won over young TV audiences. Looking ahead, this cannibalisation of TV viewing is likely to spread to an older demographic as both technological trends proliferate & viewing habits evolve.
UK TV impacts (i.e. the total number of TV adverts seen) by those under the age of 35 declined by 13% YoY in Q1 2017, an unprecedented collapse. Since 2013 Channel 4 & ITV, the two largest channels in the UK, have lost 34% of their viewers in this age group. When both media owners' family of channels are factored into the equation, this shifts to a 29% audience drop. At the same time, OTT content providers & online platforms such as YouTube are seeing strong audience growth.
In 2016, it was estimated the average viewer doubled the amount of time spent with these platforms to nearly three hours per week and for young audiences, the figure is significantly higher.

Weekly or monthly reach figures, often cited by media owners as evidence of their retained strength in the face of digital challenges, should not be used as a singular defence of TV's 'true advertising power'. The ability to deliver an audience over an extended period is not an effective metric for advertisers. They only purchase a small proportion of the total available inventory & cannot be expected to take an 'always on approach'.
While the overall audience for TV has remained stable (16-34 adults weekly reach has declined by around 2% since 2015) the total amount of commercial inventory they consume has, as the above figures show, declined far more considerably. The statistics should cause concern at agency, advertiser & media owner alike.
For nearly a decade TV media owners' research body Thinkbox has declared that as young audiences 'settled down' they may well return to live TV viewing, as in later years they enjoy the comfort of a linear schedule. This argument is now significantly challenged. Young audiences are fleeing linear television at an ever-increasing pace, as OTT platforms & mobile viewing, supported by increased internet connectivity, absorb an increasing share of their media mix. At the same time, the compensating revenues delivered by these digital platforms to media owners are paltry in comparison to those delivered through spot commercial airtime. In 2016, ITV continued to take over 90% of all its advertising revenue from linear TV (as opposed to VOD) advertising.
When assessed independently, declining viewership is set to cause clear and lasting damage to the TV industry. This is in part rooted in TV's pricing mechanism (revenues/audience), which ensures that a continued audience decline mean 16-34 TV CPMs are likely to enter a period of spiralling inflation.
In some instances, this has already begun. The CPM of this audience on Channel 4 has almost doubled from £25 to £49 in five years. Such price increases are unsustainable. Advertisers will not continue to pay greater sums of money for smaller audiences. At the very same time, other advertising platforms (Google Preferred, VOD, DOOH etc.) will become relatively more price efficient media investments.


To be clear, we are not suggesting that TV programming across the board is failing to deliver young audiences at scale. Sports programming retains an unrivalled ability to draw vast numbers of youthful, upmarket men. As an example, 1.3 million, or almost 20% of all 16-34 men, tuned in for the first England fixture of Euro 2016.
Elsewhere, programming titans such as Britain's Got Talent & I'm A Celebrity continue to draw mass audiences in their tens of millions. However, these programming opportunities are specific, limited and come at a significant price premium. Advertisers typically purchase inventory in this type of programming as part of large scale investment across all dayparts and saleshouses. They simply cannot be cited as evidence of TV's continued ability to deliver young audiences at scale across the board.
It is an oft-repeated mantra that advertisers face a bewildering media landscape of immense complexity. However, within this disorienting marketplace lies a simple truth; brands want to reach the right audiences with the most engaging creative content with transparency of pricing. Against this backdrop, TV advertising has been regarded as a safe haven of creative security, guaranteed audience delivery & buying simplicity.
For brands that target young audience's, TV has now entered a period of spiralling price inflation with rapidly diminishing audiences. Over time, these factors will inevitably reduce ROI. As such, brands should seriously consider their media plans and challenge their media agencies to ensure that their investment profile & creative content is built for a new era of advertising.