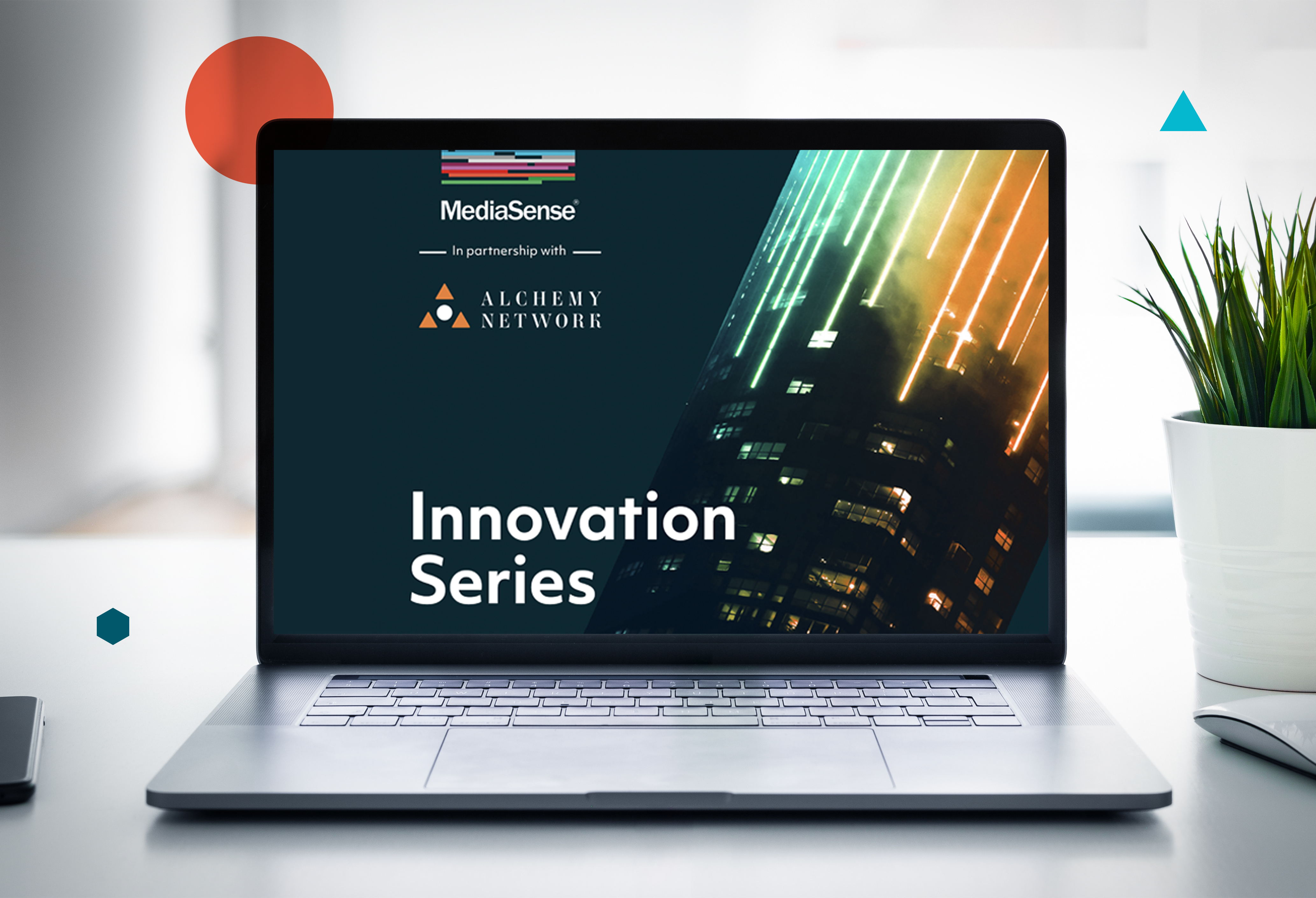 MediaSense are excited to kick-start 2023 with the launch of session three in our Innovation Series, in partnership with leading innovation consultancy, Alchemy Network.
The Innovation Series is designed to provide marketers with a unique opportunity to meet leading start-ups and scale-ups across a range of emerging disciplines such as ecommerce, media measurement, sustainability, consumer insight and dynamic content.
Helping advertisers to make sense of the ever-expanding ecosystem through a highly engaging and informative webinar format, MediaSense and Alchemy Network handpick three innovative companies and provide an opportunity to deep-dive into their solutions, use cases and differentiators in a 60-minute session.
The series continues on the 25th of January 2023, with three exciting companies pushing the boundaries across media measurement, ad fraud and product placement.


Objective Platform – are a mixed media modelling tech platform, democratising econometrics and quantifying value of media investments.
Ryff – are revolutionising the product placement space. Combining video game tech with Hollywood production, they digitally insert products into video content.
Beacon – are pioneers within the ad-fraud space. They remove non-human traffic from Google & Facebook campaigns and help advertisers ensure traffic is 100% human.

Date & Time: Wednesday 25th January 2023 / 15:00 – 16:00 GMT
Register for session three of the Innovation Series here.