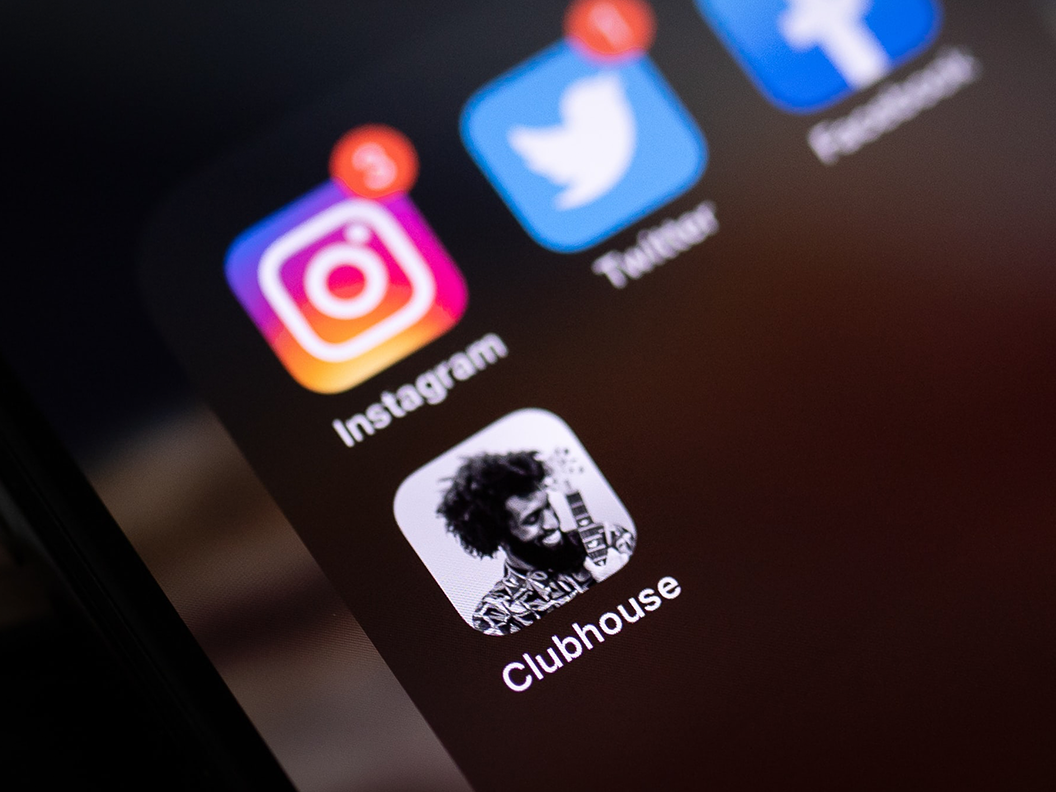 Clubhouse, the social networking app based on audio-chat has recently become one the most globally downloaded apps, receiving attention from the tech community and likes of Elon Musk and Mark Zuckerberg. For those who have yet to fully explore the platform, we have pulled together a brief summary on Silicon Valley's latest unicorn.

How does Clubhouse work?

Users can discuss any topic of their preference in "rooms", which anyone can setup in advance or instantaneously. When joining Clubhouse (currently iOS only), users select topics of interest, which then defines the rooms, clubs and users the app recommends you join, listen and follow.

Once in a room, 'listeners' can virtually raise their hands to request to take the stage, with a room moderator deciding on speakers. Up to 7,000 people can tune in to discussions on popular topics, but there is no function to chat, like or comment on discussions. Users can also 'leave the room quietly' at any time.

Why has Clubhouse become so popular?
Clubhouse feels like a mixture of radio and conversational podcasts with whoever is moderating a room managing those who can 'join the stage' and contributing to the conversation (instead of being a passive listener). A key inflection point was when Elon Musk organized a Clubhouse session with Robinhood CEO, Vlad Tenev after which user numbers increased significantly.

Unlike recorded podcasts, many have connected with the live nature of conversation with diverse speakers, which creates more fluid and spontaneous dialogue. Additionally, the ability to switch rooms seamlessly, and splinter off into separate rooms to exchange specific topics has proved highly appealing.
Like a lot of similar services during their initial phase, the invite-only approach has created a sense of exclusivity and FOMO for those who yet received their invite.

Clubhouse for marketers?
While still in its infancy, it remains to be seen how Clubhouse will be leveraged by marketers beyond an insight, entertainment, or networking platform.  Early adopters will look to connect with key topic areas (playing the curator role) to establish credibility and thought leadership but for now at least, entrepreneurs, SMEs, and influencers will look to capitalize as much as possible. Importantly, like with TikTok, Clubhouse's growth has been followed with increased scrutiny with accusations of fostering hateful speech and reports of harassment, antisemitism, and misinformation (particularly around Covid19), which have all surfaced within their 'closed' groups.  While there exists functionality to report users or harmful content, marketers will tread carefully until they know suitable protocols are in place to mitigate such risk.

Summary
In an era where consumption of on-demand content is rising, it is intriguing how an exclusively live audio-communication app has gained such popularity in recent weeks.
While many apps bubble up and disappear so quickly (remember Houseparty?), what is likely to give Clubhouse longevity is the credibility of the participants and with some notable names such as Mark Zuckerberg, Martin Sorrell, Malcolm Gladwell & Oprah, it is likely to continue to ride on the wave of notoriety for some time to come.