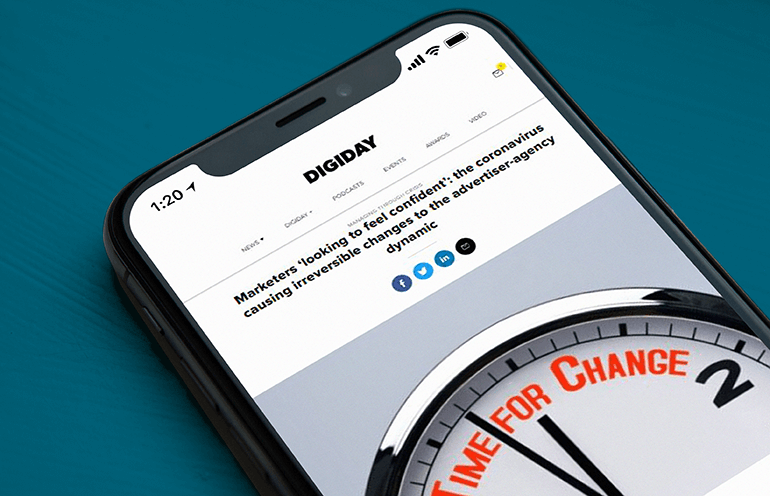 MediaSense Managing Partner, Strategy, Ryan Kangisser shares his views with Digiday on how the pitch market is adjusting in the coronavrius climate. In the article Ryan highlights the potential for a wave of agency reviews in 2021 and how agile the selection process may become.
"If economies return to some sort of normality over the next six months, then the pitch market is likely to spring back because there are a lot of advertisers who had to postpone account reviews this year," said Ryan Kangisser, a partner at advisory firm MediaSense. "We've had marketers admit to us that the agencies they would consider now could be different from the ones they'd consider in six months' time as they actively monitor how agencies evolve their business during the crisis." 
To read the article in full on Digiday please click here.
First featured on 20/08/2020.