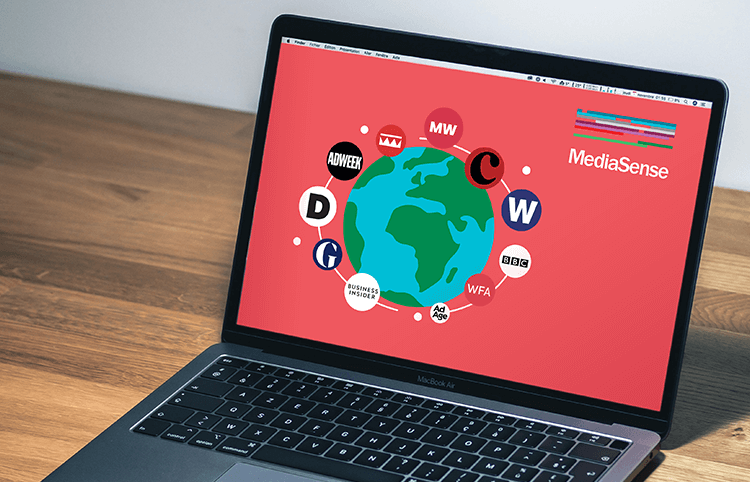 As the COVID-19 pandemic continues to dominant trade headlines, MediaSense Analyst, Kane Brady looks at how brands are taking positive steps to ease the burden of the crisis.
Dyson Joins the Fight by Developing Ventilator for Hospitals
Dyson are joining the fight against Covid-19 by helping to develop a new type of ventilator for hospitals. This comes amid a wave of emerging partnerships between technology companies and healthcare bodies who are looking to develop new methods of faster construction of ventilators.
Further reading via the BBC. 

BBC Sets Asides Ad Space to Distribute Messages Around Outbreak
A large proportion of the BBC Global News advertising space will be set aside for of organisations and governments looking to distribute messages around the outbreak. This inventory will be free of charge to those companies. In the last week, as many as 48 million people accessed BBC online specifically to read coverage on the virus.
Further reading via Campaign. 

Zara Commits to Assisting Spanish Government
Despite Inditex, the owner of retail giant Zara devaluing its summer inventory by around £300m, it has committed to assisting the Spanish government in containing the epidemic by offering its factories up for repurposing, to help produce hospital gowns and face masks. On top of this they will also help by granting access to its logistics teams to help distribute supplies.
This move follows in the footsteps of other brands who are helping to tackle the virus. Chanel have also recently committed a similar scheme in France. and many brands in the luxury sector are playing their part.
Further reading via Business Insider.


Advertisers Help Prevent the Spread of Misinformation
Amongst the noise and confusion of best-practices and conflicting advice, advertisers are taking it upon themselves to help prevent the spread of misinformation, as well as the spread of infection.
Running across Social, Print and OOH, the ad campaigns aims to keep focus on facts, with executions returning to the website covid-19facts.com, which contains the latest information from the WHO and other experts.
Further reading via Campaign.


Kantar Discovers Only 8% of Global Consumers Think Brands Should Stop Advertising
Kantar has surveyed 35,000 consumers globally finding that just 8% think brands should stop advertising in the current climate – although they do expect companies to think about their tone and messaging and communicate around values. Kantar have also released stats on supermarket sales in March, the biggest ever month for the UK. 
Further reading via Marketing Week.

WFA Launches COVID Compendium
Real-time brand responses to Covid 19 are now listed in The World Federation of Advertisers recently-launched  COVID Compendium – a global hub that brings together a collection of the best brand activity across the industry and around the world, from the initiative of The Coca-Cola Company in the Philippines re-investing ad spend into Covid-19 relief, to luxury goods makers, brewers and distillers involved in global efforts to ramp up production of hand sanitiser – with AB InBev, Bacardi, Brown Forman, Carlsberg, Diageo, LVMH, L'Oréal, Pernod Ricard, Super Bock & BrewDog all participating.

L'Oreal, RB and Essity Collaborate to Encourage Responsible Shopping
L'Oréal, RB and Essity brands have joined forces to launch a campaign encouraging consumers to think more considerately when shopping amid the coronavirus pandemic. These include "support NHS shopping hours", "respect elderly shopping hours" and "keep two metres apart".
Shoppers are also encouraged to buy only what they need in light of panic-buying that led to surging supermarket sales.
Further reading via Campaign.

APO Group Offers Pro-Bono Support to African Governments
APO group is offering free support to governments across Africa to help distribute Coronavirus related information to the continent. The service will be available immediately to government organisations.
Alongside this, the consultancy will also help distribute information from reliable sources including the WHO and African CDC, in a bid to help keep the most up to date information circulated.
Further reading via PR Week. 


The One Club Launches Free COVID-19 Jobs Board for Creatives
The resource hopes to connect people with agencies, studios, brands and production companies on full-time and freelance project work, despite budgets tightening on a global scale.
In the few days since the organisation made a call-out for job posts, the resource has built up 180 job openings on its list, including positions and projects with companies such as Spotify, BETC, Droga5, FCB, JKR, AKQA and Squarespace. 
Further reading via It's Nice That.