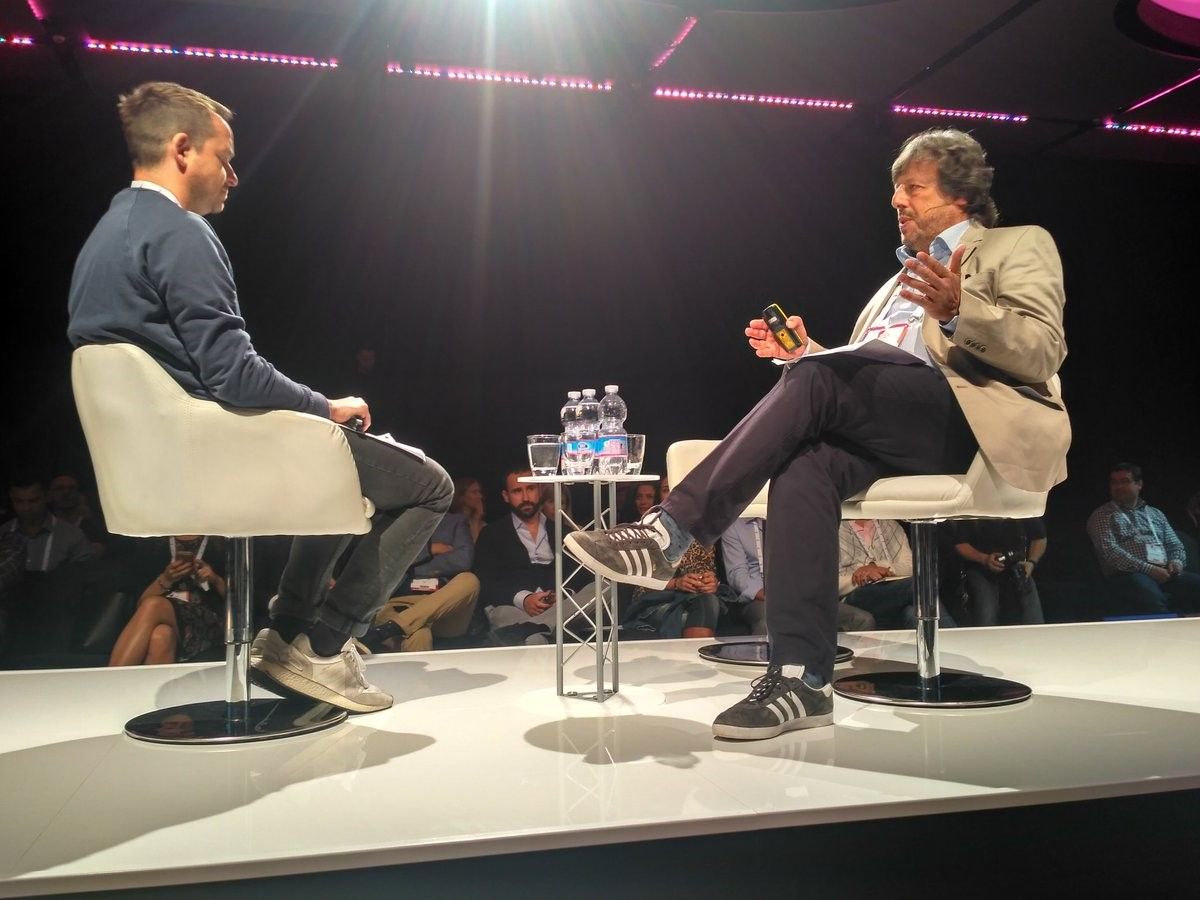 It's no secret that clients want more control over their media ecosystem. Graham Brown, Co-Founder at MediaSense sat down for a fireside chat with Simon Peel, Global Media Director for adidas, at the Festival of Media Global in Rome, to discuss how agency operating models are adapting to this profound shift, and how marketers are responding to this evolving dynamic as they move towards more hybrid and customised media management models.
Four years ago, adidas took the brave decision to insource most of its digital capabilities, that had previously been handled by their agency, building its own tech stack in a move towards greater cost efficiency.
Over the last year, more advertisers have followed suit with transparency remaining firmly at the top of the advertising agenda. But transparency, says Peel, "comes with a cost"…

SP: It's this thing about the race to the bottom and KPIs that were particularly vanity KPIs.  We insourced to focus more on efficiency, moving away from very cost centric KPIs using media as a vehicle to drive business outcomes. It's very difficult to do, but we're now much more focused about what we can learn that will drive the business forward. Cost-effectiveness is much more important to us.
SP: We have had the challenge of different teams being custodians of media and wanting their own individual KPIs. Addressing that has been fundamental. A few years ago, we tried to make our agency contract transparent, but transparency comes with a cost. We said to the agency, we understand what's going on in the industry and what we want to remunerate you based on the same KPIs as ours to help drive growth. Previously our KPIs were much more focused around cost efficiency and savings, so focusing on how to bring the best out of the brand really helped. One of the key areas of our business strategy is internal culture – Creativity, Collaboration and Confidence. That whole approach really helped and it's down to this focus on consumer centricity.
SP: Diversity is a big area of focus within our company and should be within the wider economy. It was part of the approach with our agencies to talk about diversity, because a diverse range of people represent the audience that we have. Equality is enormously important, particularly within the junior levels of an agency. We want to build in some sort of egalitarian approach to the remuneration; to pay our teams specifically, better and look after their long-term careers. We believe as an advertiser it's not just about taking back control but it's also about taking responsibility, so we have a responsibility to those people that work on our account. We believe in the embodiment of sustainability because it's about the long-term partnership that we have with the agency.
SP: The biggest accelerator point in our business strategy is 'One adidas' and it's genuinely about how people experience adidas, how we make it the optimal experience, coming together as teams to do that. If you have different departments who are not aligned when it comes to remunerating their agencies, it won't deliver the synchronised business result that you want. We needed to build an infrastructure that allows us and the agency greater flexibility.
SP: As we bring brand and e-commerce together, we've worked diligently across teams to figure out what the right KPIs are. We have now redefined the KPI framework, ensuring there is flexibility within that framework and not being beholden to it; if we understand one KPI drives a certain type of growth or behaviour, we can optimise to that. The other big area is bringing the teams together and having governance. Again, because we were operating in silos, causing problems between global and local, e-commerce, brand and business units, with everyone operating in their own way. Accountability was a challenge, and this is what we are working towards.
SP: As an advertiser we try to ensure that the agency's remuneration and structure reflects our solidified approach. We want the same from outcomes from them and we want to make sure that they are on the journey together with us.
SP: The agency model is going through diverse change. Over the past few years everyone has been talking about the lack of transparency and it's always been on the agency – 'the agency is stealing from the clients' – but that's not true. Our approach in allowing procurement to try and drive down cost savings has meant that the agency has had to find different ways of making money, particularly when you commoditise people. The agency still needs to make a profit so taking responsibility and really trying to drive change is something we're trying to do.