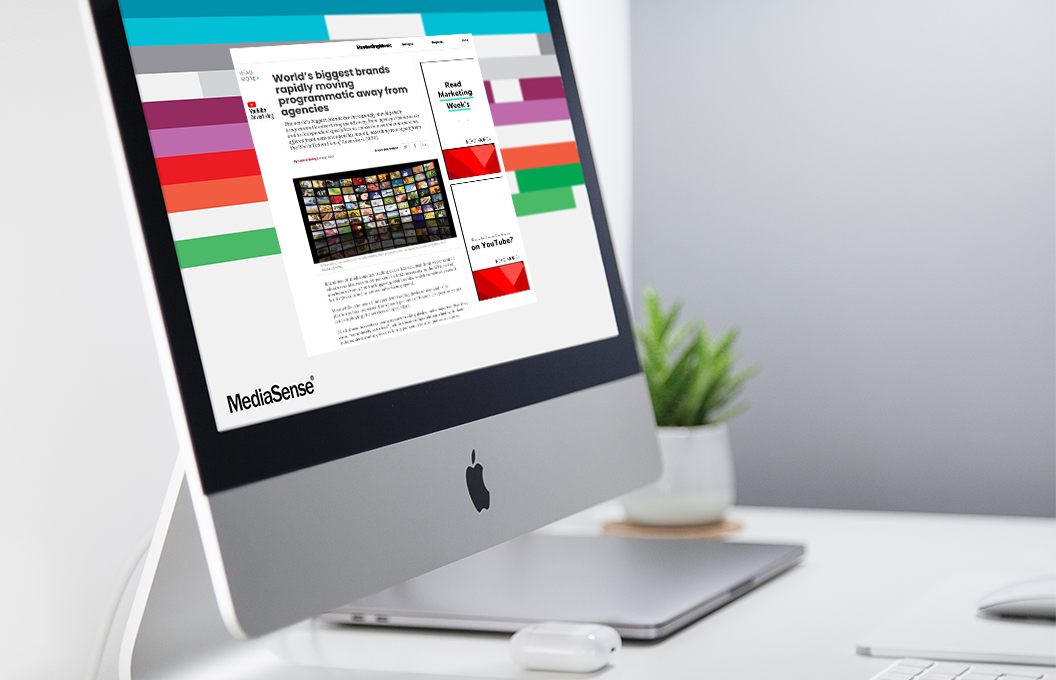 The world's biggest brands are increasingly moving their programmatic advertising spend away from agency trading desks and to independent specialists as concerns over the transparency offered from network agencies mount, according to a report from the World Federation of Advertisers (WFA).
Brand use of media agency trading desks has declined from 81 per cent of advertisers last year to 69 per cent in 2014, according to the WFA poll of marketers from 43 of the biggest global brands, which combined account for $35bn (£21bn) in annual advertising spend.
Meanwhile, the use of independent trading desks or demand-side platforms has increased from just 8 per cent of brands last year to 29 per cent employing the services of specialists.
Of all those marketers using agency trading desks, none reported that they were "completely satisfied", while those completely satisfied with their independent trading desk fell to 4 per cent from 20 per cent in 2013.
Of the concerns raised, half of the respondents were unhappy with the way data is captured, stored and utilised, while 85 per cent had concerns about ad misplacement.
About two thirds (64 per cent) of marketers polled said current programmatic business practices such as "arbitrage" where trading desks can make significant mark-ups on inventory were not acceptable – even if they were getting improved value compared the traditional way of trading.
Others issues raised by WFA members included lack of pricing information, "murky" trading platform bidder strategies and "masked" inventory sources.
One of the most high profile recent cases of a brand moving its programmatic account to a specialist was American Express, which this summer sent out an RFP to ad tech companies expressing its intention to trade 100 per cent of its media programmatically. An AdAge report suggested incumbent Mindshare would still play an important role in Amex's digital media buying, but the pitch document suggested the brand was looking for an alternative model.
Philips' senior director of global media Sital Banerjee says  he hopes agencies with programmatic trading desks "wake up and smell the coffee".
He adds: "They need to raise the game and demonstrate that they are true partners by working together with advertisers to provide them with the confidence and transparency around the investments being made.
"Alternatively they risk seeing a significant part of the digital business moving away to independents or specialists who are extremely hungry and competitive as they see a big opportunity here and rightfully so."
Ryan Kangisser, digital partner at MediaSense, which advises clients on agency appointments and media auditing says he is "not surprised" by the results of the WFA survey.
"We manage pitch processing and what's increasingly apparent is that clients are more interested in this space and are disproportionately putting focus on transparency and data," he says.
"What's clear is network agencies have not really been able to articulate the benefits of a group trading solution – the conversation gets derailed by the question of transparency, which knocks client confidence, who are not comfortable with the levels of margin made by these groups that they hear about," Kangisser adds.
To counter client concern and the growing competition from specialists, some agencies have created spin-off trading desks – such as Mindshare's Xaxis – which purport to offer clients more transparency over where their budget is being spent and how their data is being used. But this comes at a premium and many clients may choose campaign performance over transparency as a result.
One of the real time advertising specialists taking advantage of the shift away from agencies is Infectious Media, but the company's CEO Martin Kelly is not resting on his laurels.
Kelly is aware that the programmatic space could follow the "natural cycle" of other disciplines before it such as the first advent of digital display, search and social where brands initially bought media through their agencies, then experimented with specialists and then those agencies went on to acquire the specialists and claim back their clients' programmatic business.
"But what's fundamentally different with programmatic," he says, "is that the control and use of advertiser data is something we have never seen before. That ability to put [a brand's] own data into this space is more tangible in programmatic and that's what advertisers are really excited about.
"That's why advertisers want to have more control and transparency, but currently the agency trading desk model is so cloak and dagger and centralised at holding company level that they are not getting that. Media agencies have not historically handled personal customer data in this way before, and there's this fundamental level of distrust."