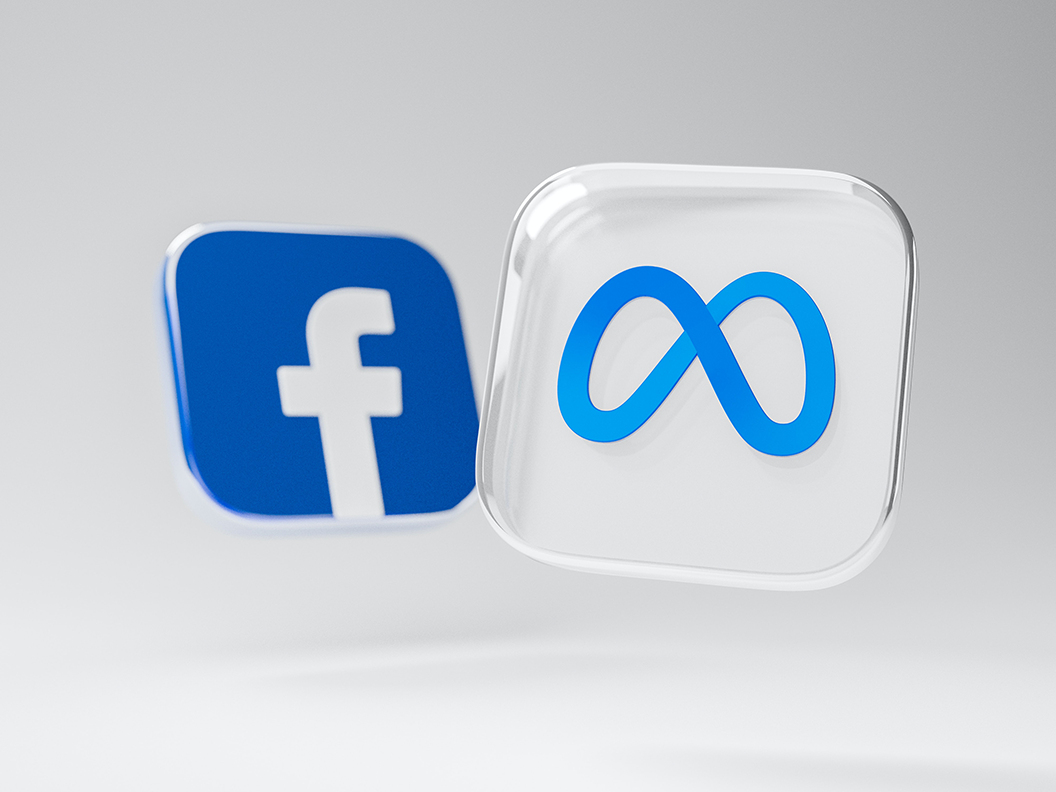 Industry-wide reaction, commentary, and speculation over Facebook's rebrand to 'Meta' bookended a testing 2021 for the social media platform. Between stories implicating Facebook in the Capitol Hill riots and Frances Hagen's accusations in front of Congress that Meta was [choosing] "to optimize for its own interests" when "there were conflicts of interest between what was good for the public and what was good for Facebook", the role of Facebook continues to raise scrutiny.
The day before Hagen's testimony, Facebook went down.
Consumers, advertisers, and agencies could not access Facebook, WhatsApp, and Instagram's tools and services for six hours, allowing advertisers to imagine a world without the platforms.
What if Meta ceased to exist? Would brands be able to cope?

Why is Facebook so key to advertisers?
The sales pitch is compelling. Brands can reach 2.9bn people globally across the Meta platforms, create and activate campaigns within a few hours, and rely on its algorithm to drive cost-efficient business outcomes.
Meta also comprises multiple platforms with both Instagram and WhatsApp reaching different audiences – some of which carry more trust than the original Facebook platform.
The reality is that no other platform or media property, outside of Google and Amazon, can deliver the same results.
The social media giant is likely to remain embedded in advertisers' media plans for the foreseeable future. The platform, however, still presents brands with several challenges.

Brand safety & Values
Hagen's leaked documents to the Wall Street Journal suggested what many had already suspected: the Meta algorithm promoted polarising content and most likely made it a less brand-safe platform.
Meta historically did not provide brand safety controls on its news feed. They currently allow for controls on their in-stream products, Facebook Audience Network, and instant articles.
Given the prominent role of the news feed on Facebook, it was difficult for advertisers to quantify and manage their brand suitability risks. Brands could not unequivocally know if their ads are appearing next to toxic Facebook posts.
Beyond the reputational risk, appearing in a brand-safe and relevant context is a key driver of ROI and positive perceptions of a brand.
Brands who are committed to advertising on Facebook live with this less-than-ideal situation.
Meta recently announced that they were testing 'Advertiser Topic Exclusion Controls' to give advertisers an opportunity to have more control in the news feed. Meta expects the testing process to 'take most of the year.'

Over-reliance on Meta data
Advertisers rely on the Facebook pixel, audience data, and reporting to deliver personalisation and ROI.
Did this reliance, however, discourage brands from developing their own first-party data?
Did the Meta advertising suite replace the process of developing internal reporting standards and data collection to the detriment of brands' internal capabilities?
As Meta's targeting and attribution efficacy diminish, advertisers will quickly discover the impact of this dependency.

Managing Changes to the Platform
Apple's introduction of the iOS 14.5 update in April 2021 interrupted Meta's ability to track users and find consumers on the platform, driving up advertisers' costs. At their Q3 earnings call Meta reported that the average price per ad rose 22% QoQ.
The challenges were further compounded by 2021's supply chain issues, forcing many advertisers to shift budgets in and out of the advertising platforms, leading to more volatility in ROI.
It became harder to forecast revenues and ROI with the more reliant advertisers feeling over-exposed to the whims of Apple updates.

How do advertisers mitigate the risks and rewards of Facebook?
Consumers never stand still, and neither should advertisers. A diverse media mix should be a priority in a constantly evolving media landscape where attention, more than eyeballs, has become the priority.
As advertisers think about diversifying their media mix and future-proofing their strategy, here are a set of guiding principles to help shape this approach.

Create baselines & standards
Brands need to know their numbers irrespective of what third-party platforms tell them.
Have a source of truth, be it a CRM or an analytics platform, so you can baseline historic Facebook (or any vendor) performance and independently verify its importance to your advertising mix.
While tempting to rely solely on Meta's figures, brands will operate with greater confidence if they can seamlessly identify how platform changes impact their media investments and adjust accordingly.
Furthermore, developing a brand safety and suitability framework will allow brands to align strategically with the various Meta platforms – Patagonia and Vital Farms, for example, were able to remove Facebook from their plans because of strong internal guidelines.
It becomes easier to make judgments about whether your brand aligns more so with Facebook marketplaces than Instagram stories, for example.

Diversify your media mix
Meta is clearly not going anywhere soon, but this should not mean a 'rinse and repeat' approach is recommended without any contingencies in place.
Now is the time to test different platforms and media partners to see whether they can replicate elements of Meta's performance.
Can brands find similar traffic driving and conversion driving capabilities on other platforms? Do they have contingencies in place for when Facebook may be unavailable or not as cost-effective? Can brands extend their reach or find more brand-safe environments to run alongside Facebook?

Processes that put your customer first
Ultimately brands need to understand their consumers, where they consume their media, and where they are most attentive and engaged.
Is there suitable rigour behind the investment decisions being made? Do the KPIs encourage fluidity and diversity of spending? Is it clear how the different platforms reach distinct audiences?
Staying focused on the end consumer, Facebook will be deployed effectively, not through convenience.

Facebook will evolve, so must you
The most striking feature of Meta is how quickly it responds to the market's needs. They have done it before, pivoting to mobile famously in 2012, and are looking to do so now by expanding into the metaverse.
They are facing a more hostile regulatory environment, though the outcome of that is yet to be seen.
Now is the time for brands to put in place effective internal media practices, so they can manage the social media behemoth as it adapts in the coming years.